Comfort food package delivery that doesn't only provide high end quality food but also a platform for our beloved grandma's. 
This conceptual website offers food packages prepared by grandma's with different backgrounds and their most famous dishes. We all know that comfort food is the best kind, especially when you're sick. This website gives you the chance to actually send grandma's cooking to your beloved ones. 
​​​​​​​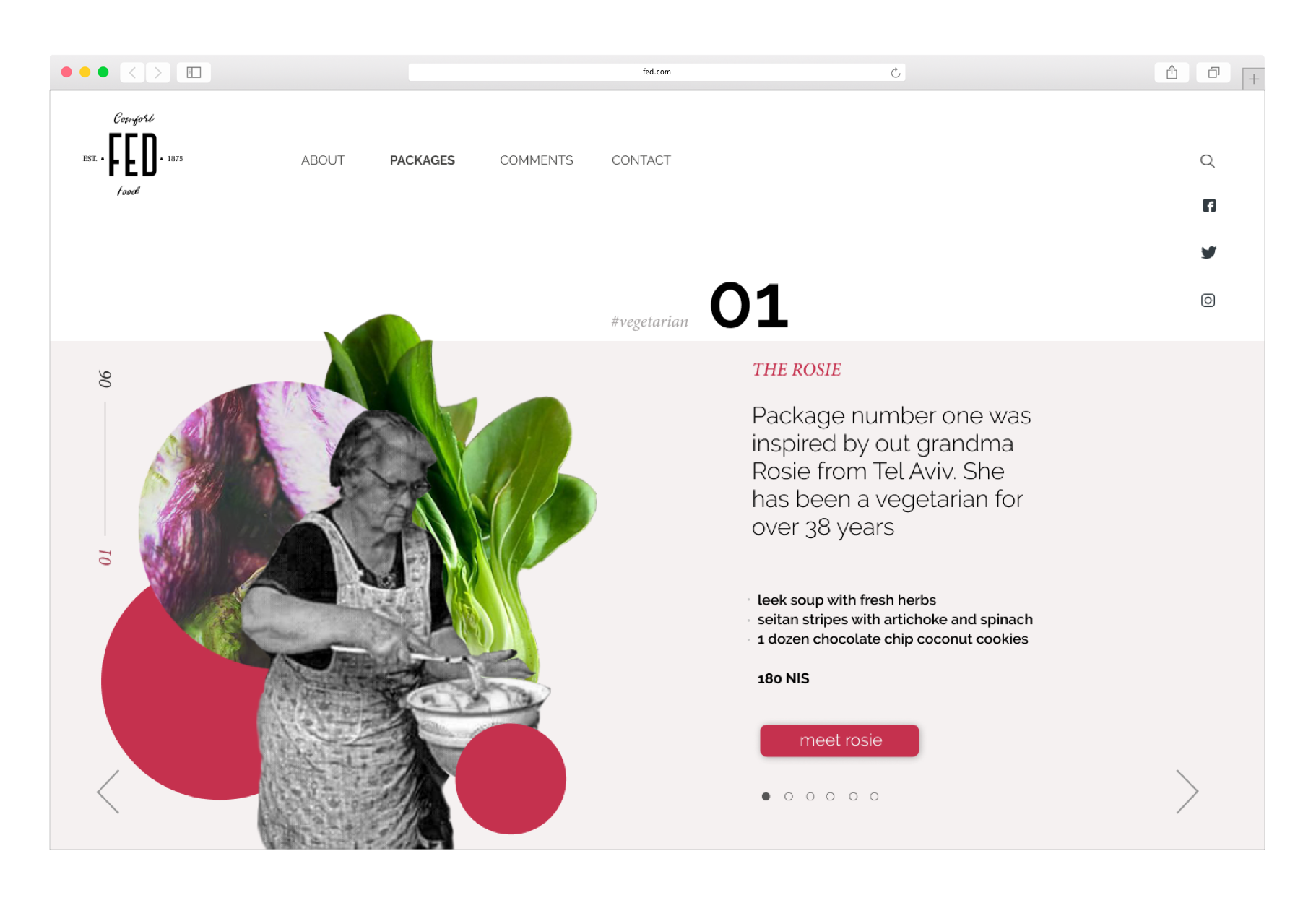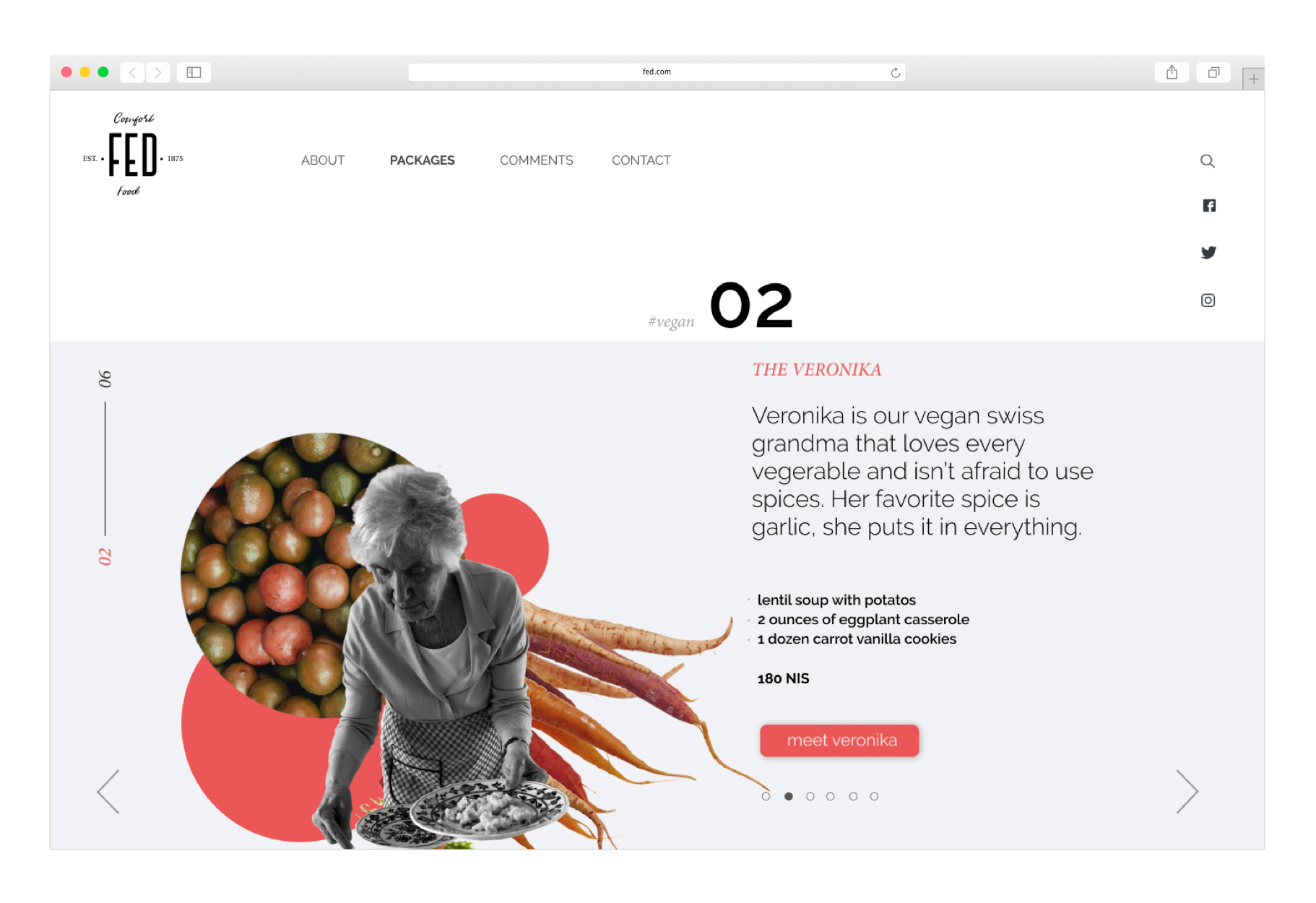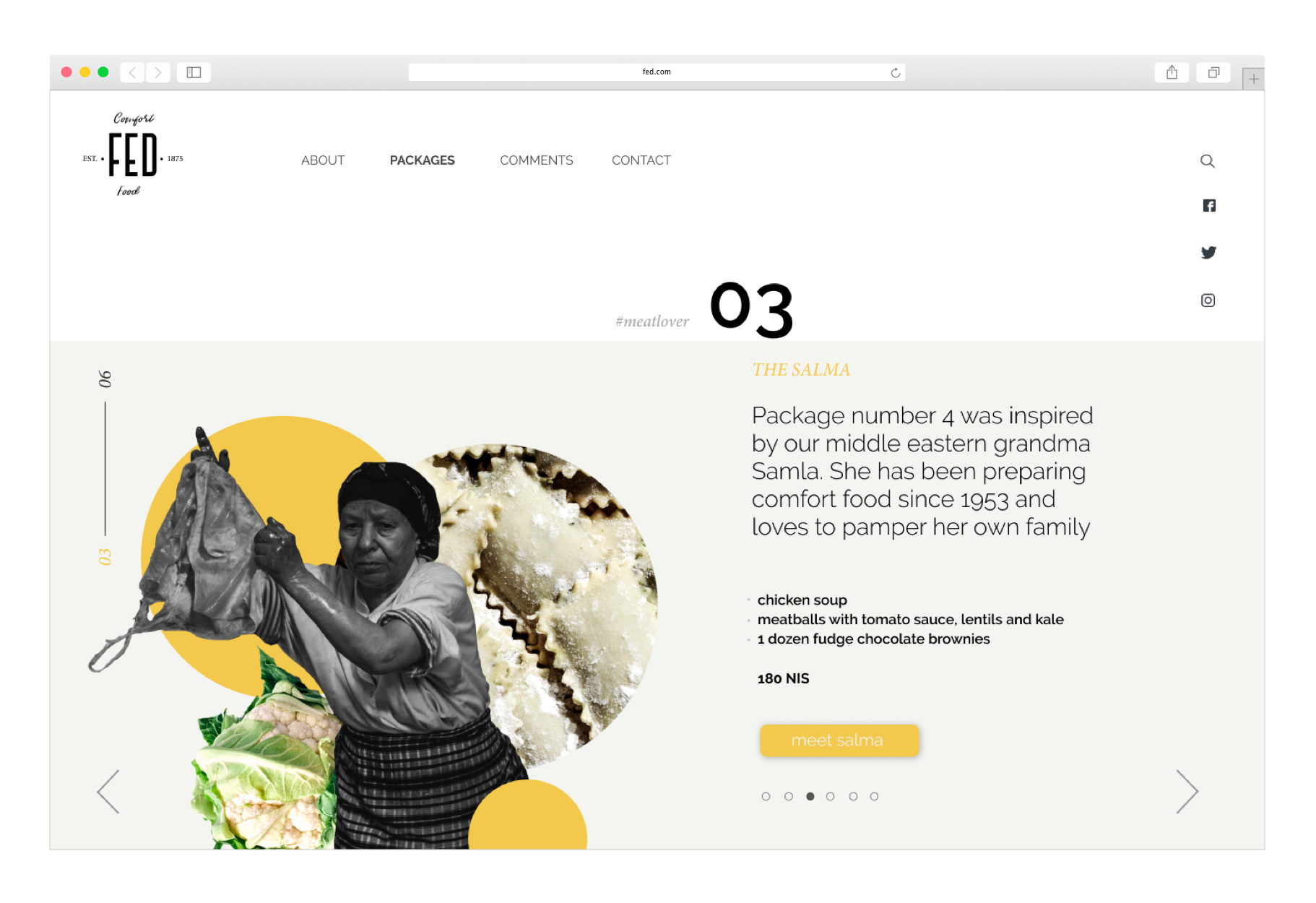 Each grandma gets featured - not just her food but her story as well.

When you order a package - from vegan to gluten free options - you get to send a note to whomever you are sending the comfort food.