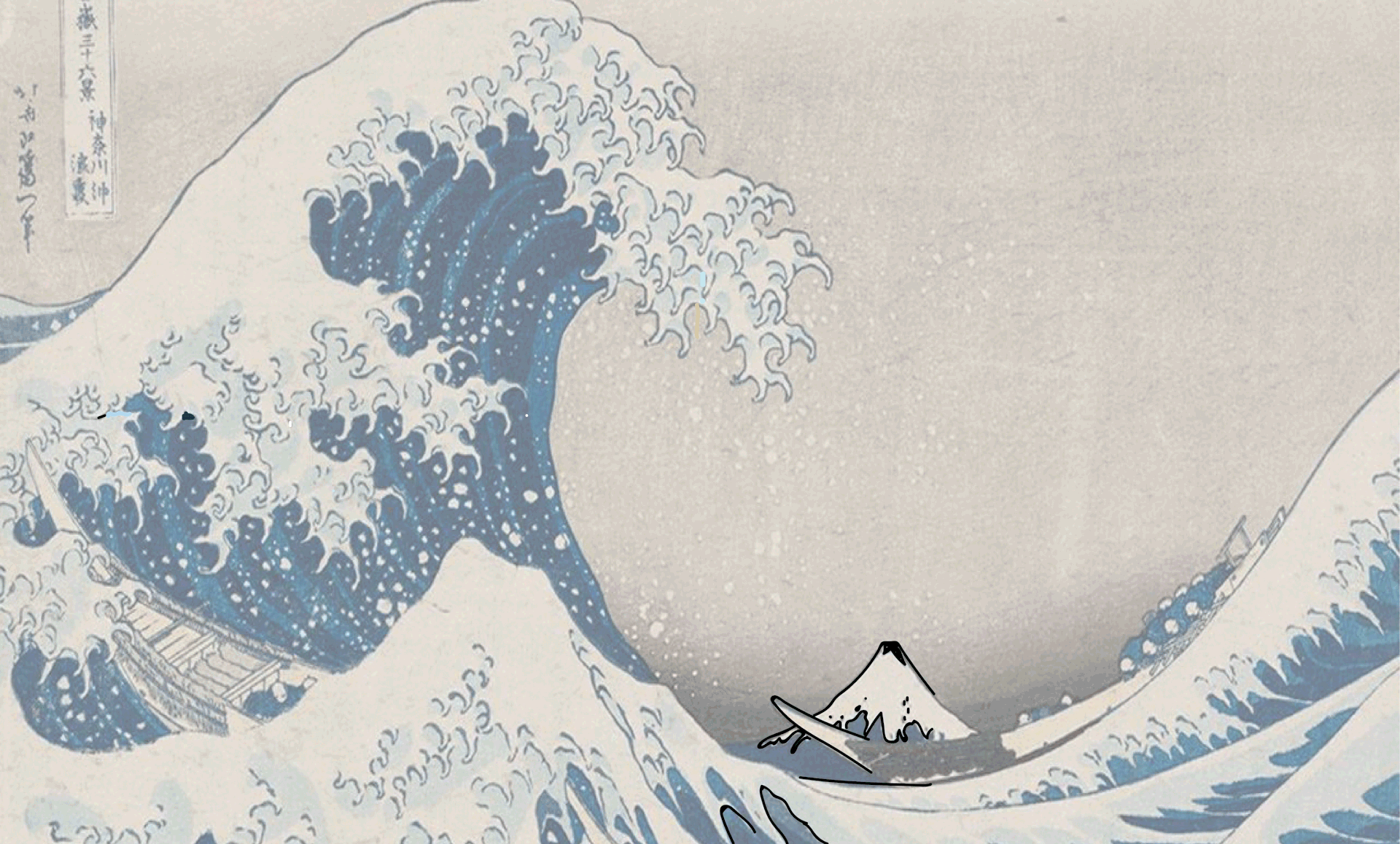 Master piece by piece is a conceptual webpage for creative minds.
It's an innovative chain-reaction platform where people have to work together to create something beautiful. 
After picking a new frame from an unfinished masterpiece, you get to draw over your personal section in a creative way. Once you submitted your piece of art, you wait for the chain reaction. When every piece is submitted by many people, one big masterpiece was created. A master piece by piece.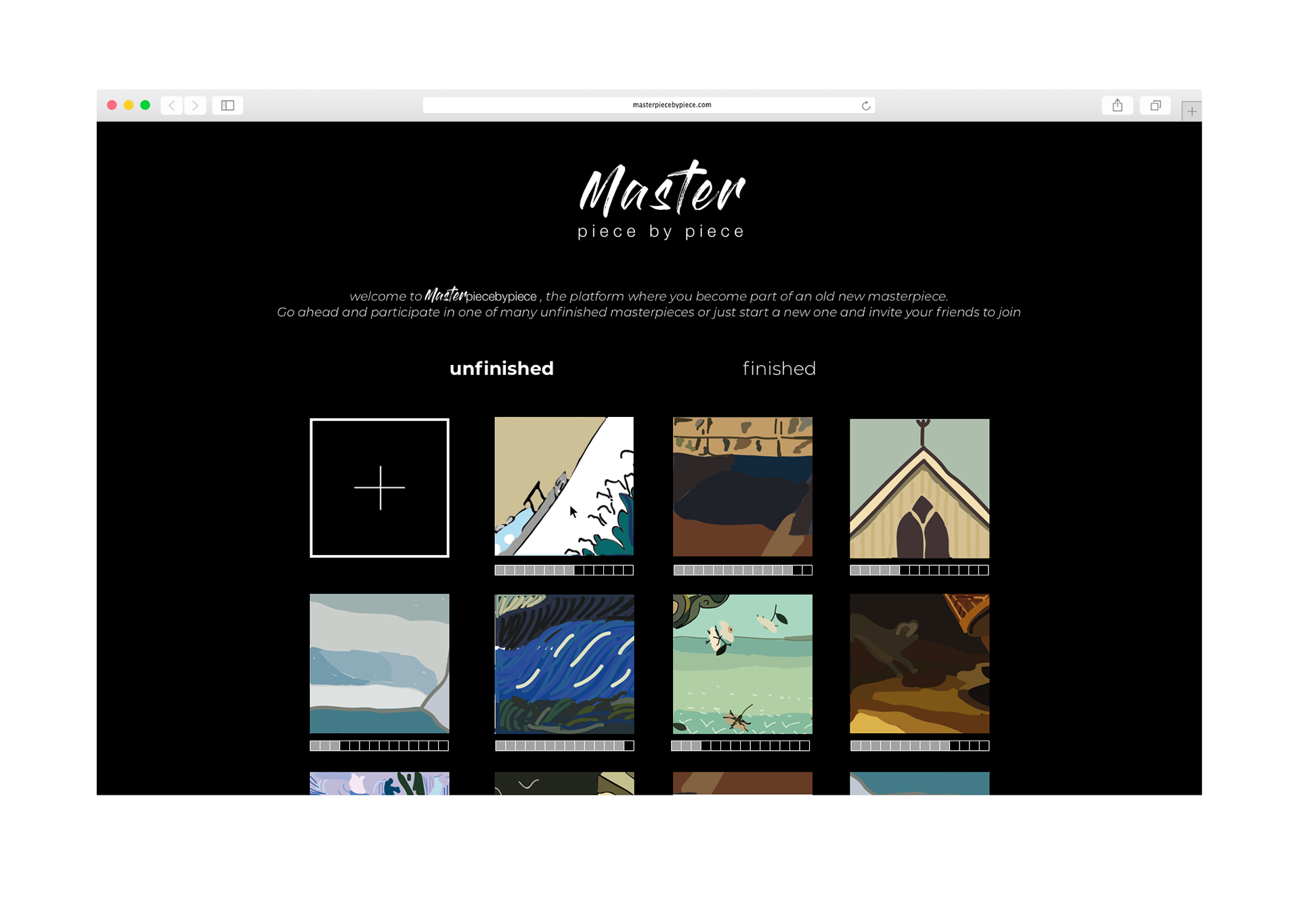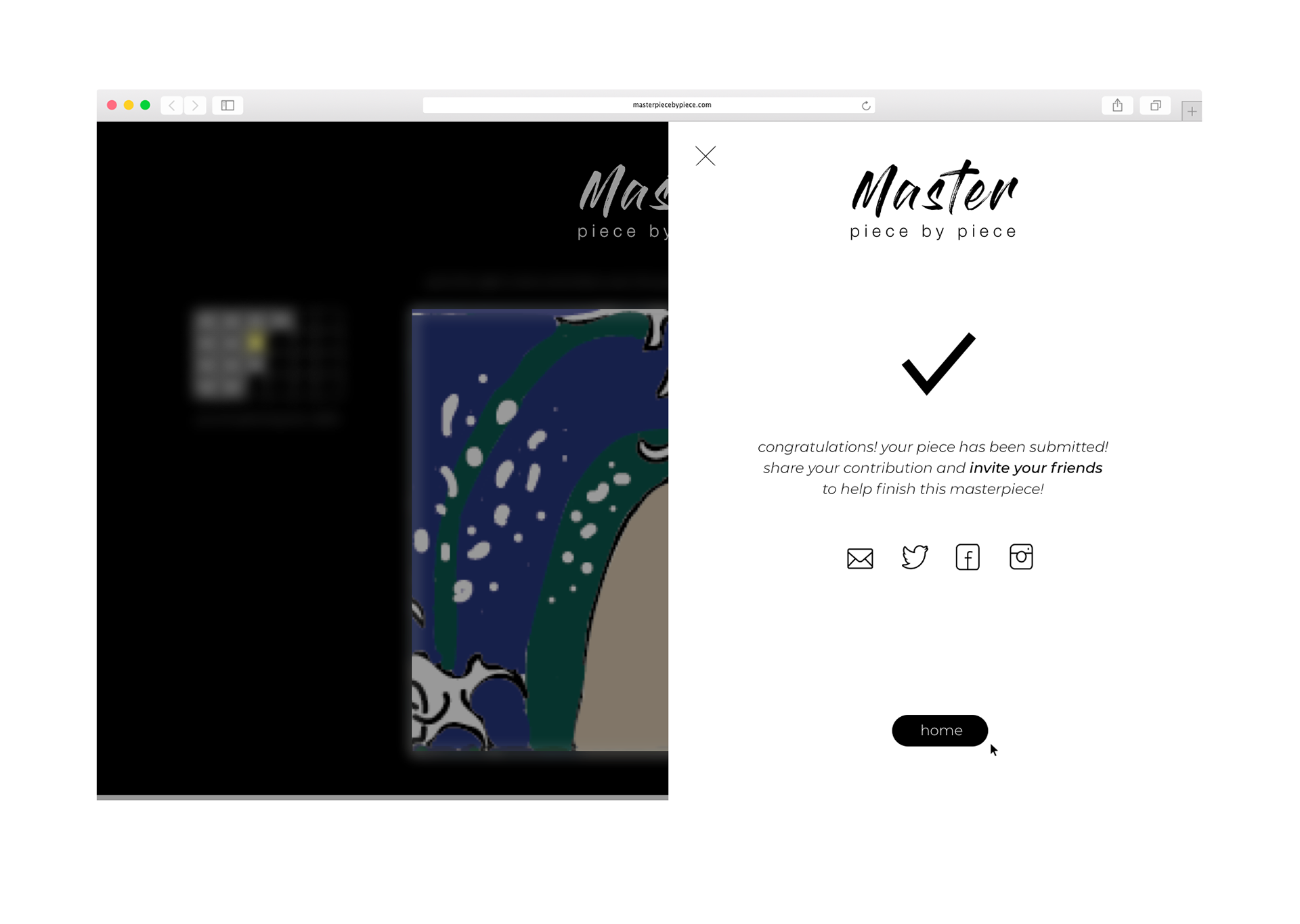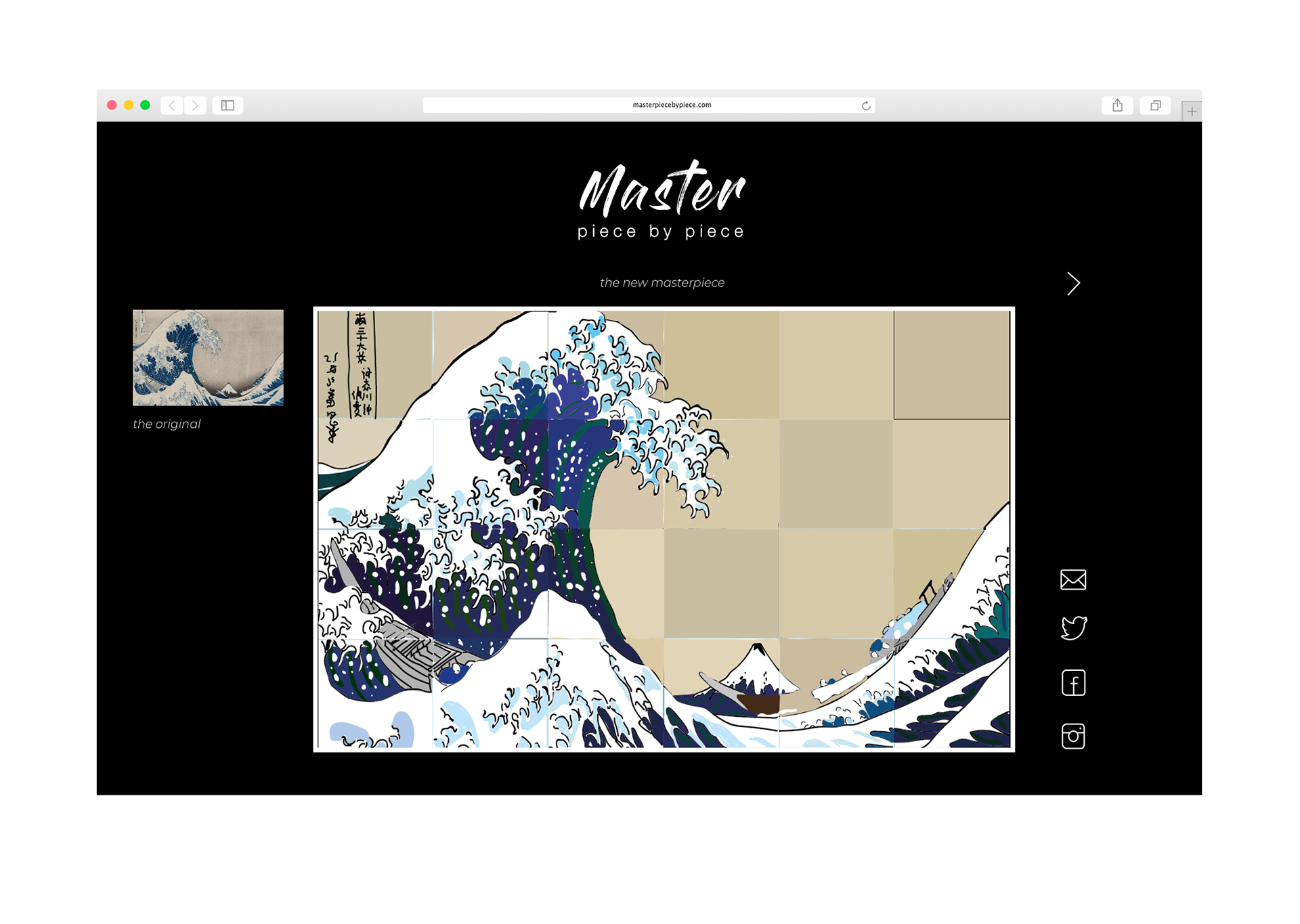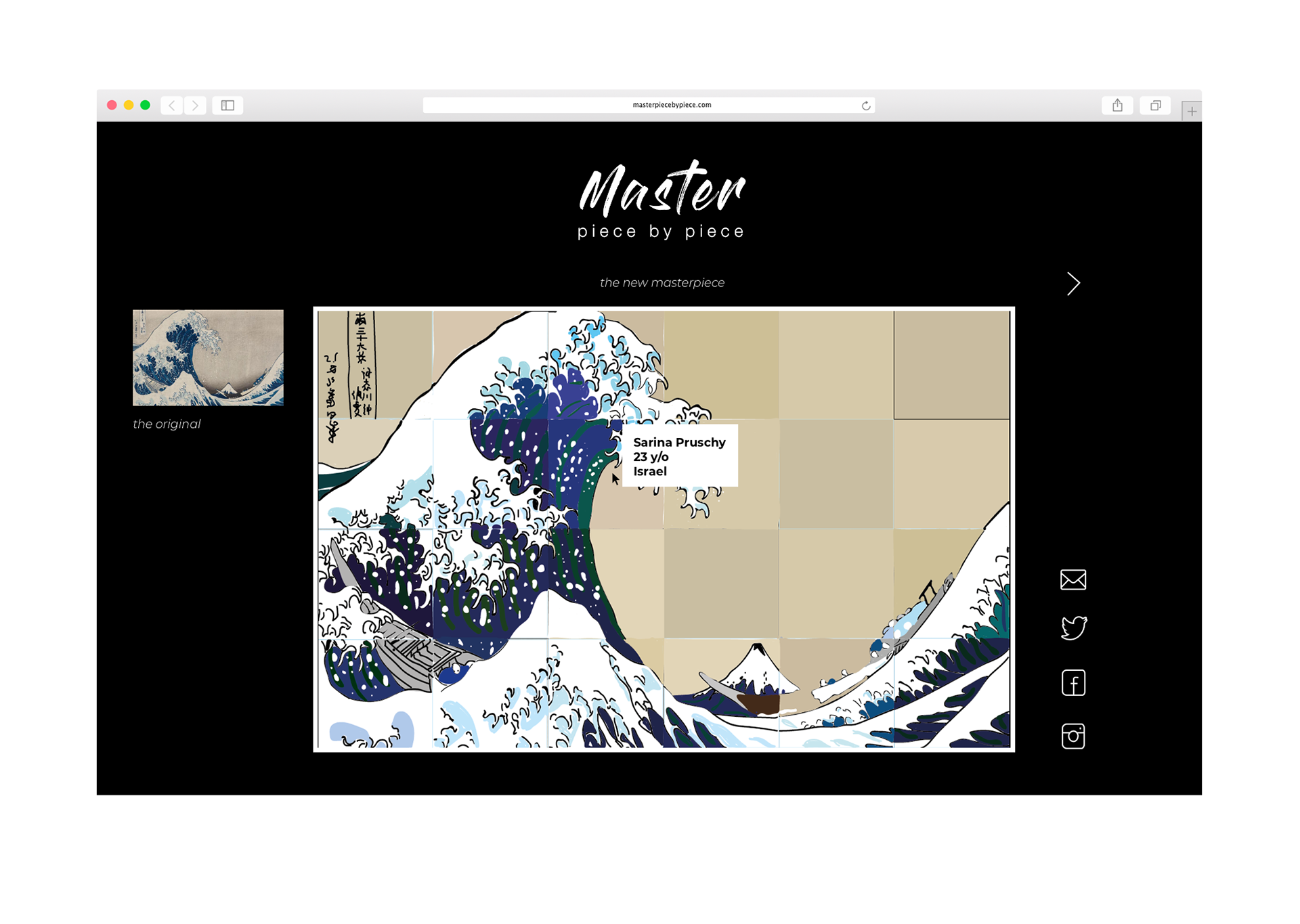 Once all the pieced have been submitted the finished masterpiece can be appreciated.
A team effort by strangers who created an old new masterpiece.